ABOUT US Everything you need to know to get you on board.

We play (at least) once per month. In the summer, sometimes more. Of course we come together to play but a social and fun atmosphere, is also a very important for us. Other Teams and Clubs are very welcome. For prices & rates, please contact us via the contact page. All other "Paintball" activities in and around Arcen, have NOTHING to do with the C.L.A.N. Paintball Association! Memberships are restricted to everyone who is 18 years or older!
Day Membership
- 7.50 € / Gameday
- Participation for one gameday
- Access to the field & air
- Paint bag: 15.00 € (500 Paintballs)
- Paint box: 60.00 € (2000 Paintballs)
Important:
Only paint provided from C.L.A.N. Paintball, is allowed to be used. No BYO (bring your own). Each participant, needs to know and accept the house rules. Please always keep those regulations in mind (on and off the field). Own markers must meet the general requirements given by the Dutch weapon law. Adjustments and modifications have to be handled at your own risk. We allow camo clothing, a maximum of 300HP & 300 FPS! And dont forget: Fair play = More fun!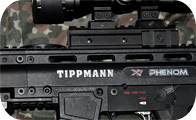 Safety Regulations & House Rules
Paintball Association C.L.A.N. Arcen
Section 1
: Rules relating to the use of paintball markers and the designated area.
Article 1
: Basic rule
Each member of the association (also day-members) shall at all times be aware, that responsibility
is the base of using markers and accessories.
Article 2
: Knowledge & Handling
It is prohibited to use a marker (except with the permission and under the supervision of an instructor) if you
- are not aware of the complete basic theory of a marker
- are not aware of the necessary practical experience
- dont know the safety-rules very well
Article 3
: The Marshall
The Marshall is in charge of the security in the field and in the safety zone.
The Marshall shall be obeyed at all times.
The decisions of the Marshall-are definite (discussions are only allowed in the safety zone).
Article 4
: Maintenance and adjustments (modifications) of Markers.
Markers may only be used if they are in good condition and if the pressure (maximum 300 FPS) is properly adjusted.
People who adjust their markers in a way of conflict with the dutch weapon law, are at all times
SELF RESPONSIBLE
.
Article 5:
Responsibility for markers and accessories
Those who rent, use or own markers and other supplies from C.L.A.N., are at all times (also outside of the training and matches)
responsible for it. Paintballs may only be provided by C.L.A.N. due to observance and environmental safety.
Article 6:
Liability
C.L.A.N. is not liable for any damage or injuries!
Safety Regulations and House Rules, must always be strictly adhered to and anyone on the C.L.A.N. field, needs to be aware of these rules.
Everyone enters the area at their own risk.
Article 7
: Code of Conduct
- Discrimination and other aggressive behavior, will not be tolerated and penalized with a possible suspension or exclusion from the association.
- Alcohol and Drugs during and between the Paintball games are NOT allowed!
- Trash & waste belongs in the respective bins or bags.
- Safety first; address other people if they are not acting within the C.L.A.N. regulations.
Article 8
: Safety Regulations
01. Treat every marker as charged.
02. Never direct the marker towards people in the safety zone.
03. Marker needs to be secured with a proper Barrelsock or Barrelstop.
04. Entering the court always with your paintball mask on.
05. The mask should never be removed on the field.
06. Always follow the instructions of the Marshall.
07. Before the start of a game the marker needs to be chroned so the pressure is correct and not exceed 300 FPS.
08. Shooting tests are only allowed in the appropriate range, and nowhere else!.
09. As we sit in the middle of a forest, the use of pyrotechnic is not allowed.
10. Each member should be aware that he / she is working with high pressure, and therefore acting correctly (dont overfill bottles etc).